COMCAST SPORTSTECH
We are a product of the 2021 inaugural Comcast NBCUniversal SportsTech Accelerator.
Audazzio® was one of ten companies selected, chosen from over 1000 applicants.
SINCE PARTICIPATING
IN SPORTSTECH,
OUR COMPANY HAS:
A defined, deliberate company focus
New investors including Comcast and Boomtown
New management led by our SportsTech program mentor, Danny Abelson, who now serves as COO
Performed extensive scientific research in acoustics and ultrasonic signaling that has led to the first of multiple patent applications
Retooled our marketing strategy including rebranding to Audazzio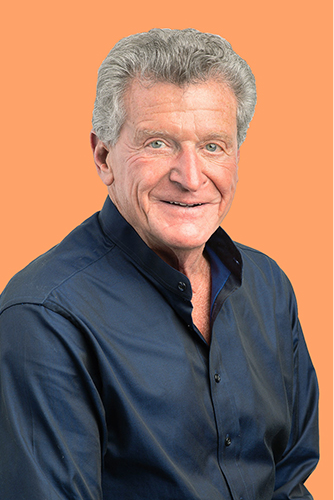 roy terracina

CEO and chairman of the board
After careers in banking, investment banking, and management consulting, Roy became the treasurer of Farm House Foods, a publicly traded company with revenues in excess of $1.4 billion. In 1984, he purchased San Antonio based Sterling Foods, selling the company to Private Equity a decade later. He then became involved in the purchase and a board member of multiple companies. Roy was also an early investor in Rackspace and ID.me. Additionally, he sat on boards of VC and PE firms in Colorado, Chicago, and Philadelphia. Currently he is Vice Chair of US Global (GROW) and is on the Board of The Najim Foundation.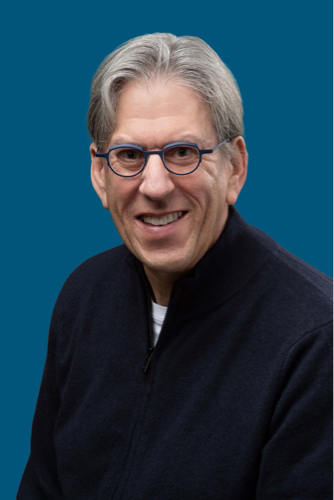 danny abelson

Coo
A business leader and event technologist with over 40 years of experience operating without a rewind button. A live event engineer with thousands of large events under his belt, Danny is laser-focused on using the Audazzio Live QR technology to improve the guest experience at home and in venues. His clients include the Green Bay Packers, New York Giants, Milwaukee Brewers, Chicago White Sox, MetLife Stadium, Carnegie Hall, the Apollo Theater, the Grand Ole Opry, and many others. As COO, Mr. Abelson is responsible for the day-to-day activities of our business, including technology research and development, operations, marketing, business development, and finance.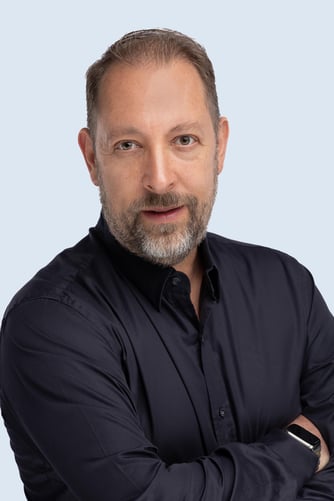 bryan elliot

Vp of engineering
SaaS industry veteran with decades of engineering leadership experience bringing products and services to market. Notably, co-founder of Ping Identity Corporation, where he took the initial concept and grew the original engineering team to its early successes. Ping Identity was recently acquired by Thoma Bravo for $2.8 billion. Mr. Elliot is responsible for all technology development, including the software itself, as well as the use of cloud infrastructure to achieve top-tier global scalability.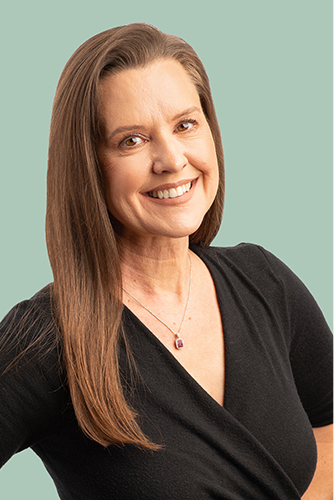 michele klumb

Vp of marketing
An out of the box thinker, Klumb has a unique educational background including a BSME with an MBA. She has over 20 years of experience running the gamut from design - she currently holds 5 patents - to sales, and marketing with expertise in advertising and operations. She is responsible for corporate brand identity, product strategy, marketing collateral design and production, website, and social network presence.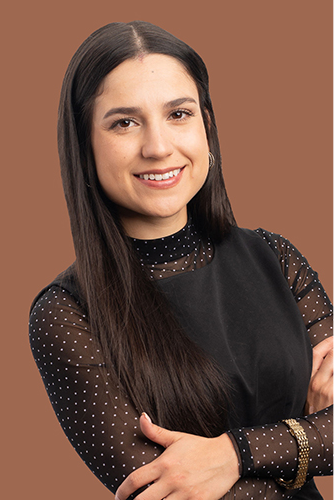 emma gaono

dir of administration
10 years of business management experience and has been working for Audazzio since 2019. Emma manages all operational and accounting activities as well as contractor agreements and benefits. Emma was an integral member of the Comcast NBCUniversal SportsTech Accelerator and credits the program to furthering her skills and determination.
Audazzio is going to enable Producers to give TV viewers second screen content that will provide additional depth to scripted programming for their recorded or live broadcasts. The technology has so many applications, for example triggering augmented or enhanced Reality content on users' devices. As Producers begin to leverage this solution, they will quickly appreciate there are no limits for creating innovative, engaging content with Audazzio's technology.
AUDIO ENGINEERING & CONSULTING, ALL EARS INC.
Audazzio's unique technology is like no other signaling technology. The technical development gives the broadcaster endless possibilities to enhance the second screen viewer's experience with ease. Audazzio's technology also makes it easy to embed the signaling process into their elements.
SPORTS BROADCAST AUDIO CONSULTANT
The Audazzio team is a dedicated group with great passion for their business. The team has persevered by continuing to evolve the technology, discovering new growth channels, while also raising capital. Boomtown is proud to support Audazzio, beyond the accelerator program, as they form new strategic partnerships.
COMCAST/NBCUNIVERSAL SPORTSTECH POWERED BY BOOMTOWN
MANAGING DIRECTOR AND CHIEF OPERATING OFFICER INVESTMENT MANAGEMENT
I am blown away by Audazzio's ability to tightly coordinate second-screen experiences with linear broadcasting. The seamless and undetectable embedding and acoustic detection of micro-signaling that underlies this technology is nothing short of magic.
DTV AUDIO GROUP, EXECUTIVE DIRECTOR